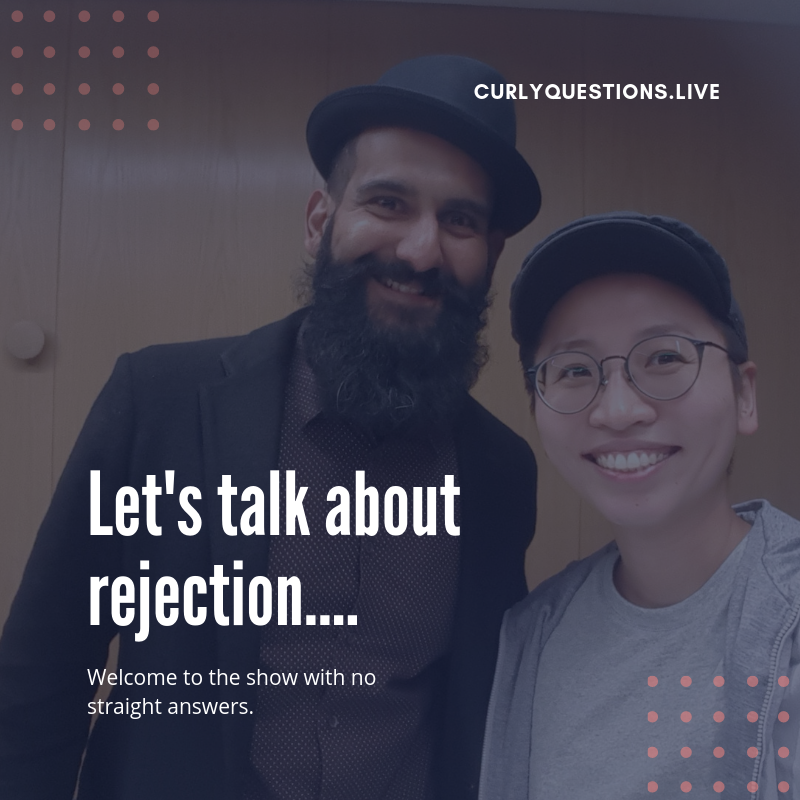 "We love your idea but we decided to progress with another… "
Hearing only crickets after putting ideas out there…Dozen of job applications sent and falling flat… 
Reject, rejected and rejection..
We have experienced some form of rejection in our life. But really, what is it? Today I have got Rahul Soans, Founder of Disruptive Business Network  to talk about the all things rejection in the show.. 
In this show we cover:
Rejection and how it rears its ugly head .. 
What has rejection got to do with our tribal instinct?
The rejected and the dejected – riding and taming that emotional roller coaster